Erin and I found ourselves struggling to get out of our comfy hotel beds this morning before the cohort got together in the lobby to go get breakfast. It was truly a challenge. We were able to overcome it, however, and by about 9AM, we had found a place to eat: Au Bon Pain. Funny enough, it had been just yesterday that Erin and I had eaten at an Au Bon Pain on Thayer Street with Tyler, Phoebe, and Tory.
From breakfast we walked straight to the Harvard Tour we were about to embark on for our morning. The admissions info session began at 10AM at Harvard's Memorial Hall. Like Brown, Harvard's old fashioned, New England architecture was just as impressive, but much, much older.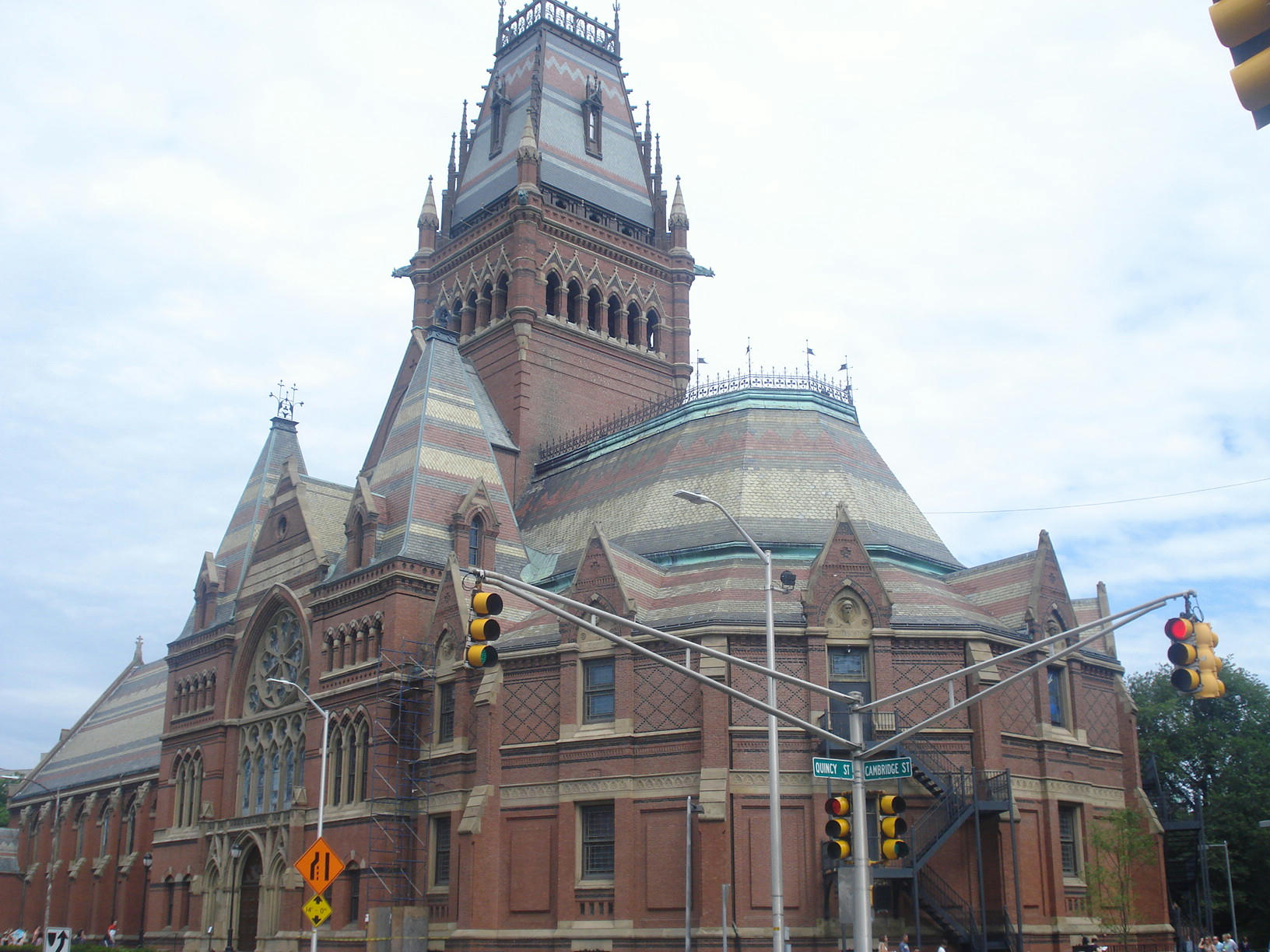 Harvard's Memorial Hall: Sanders Theater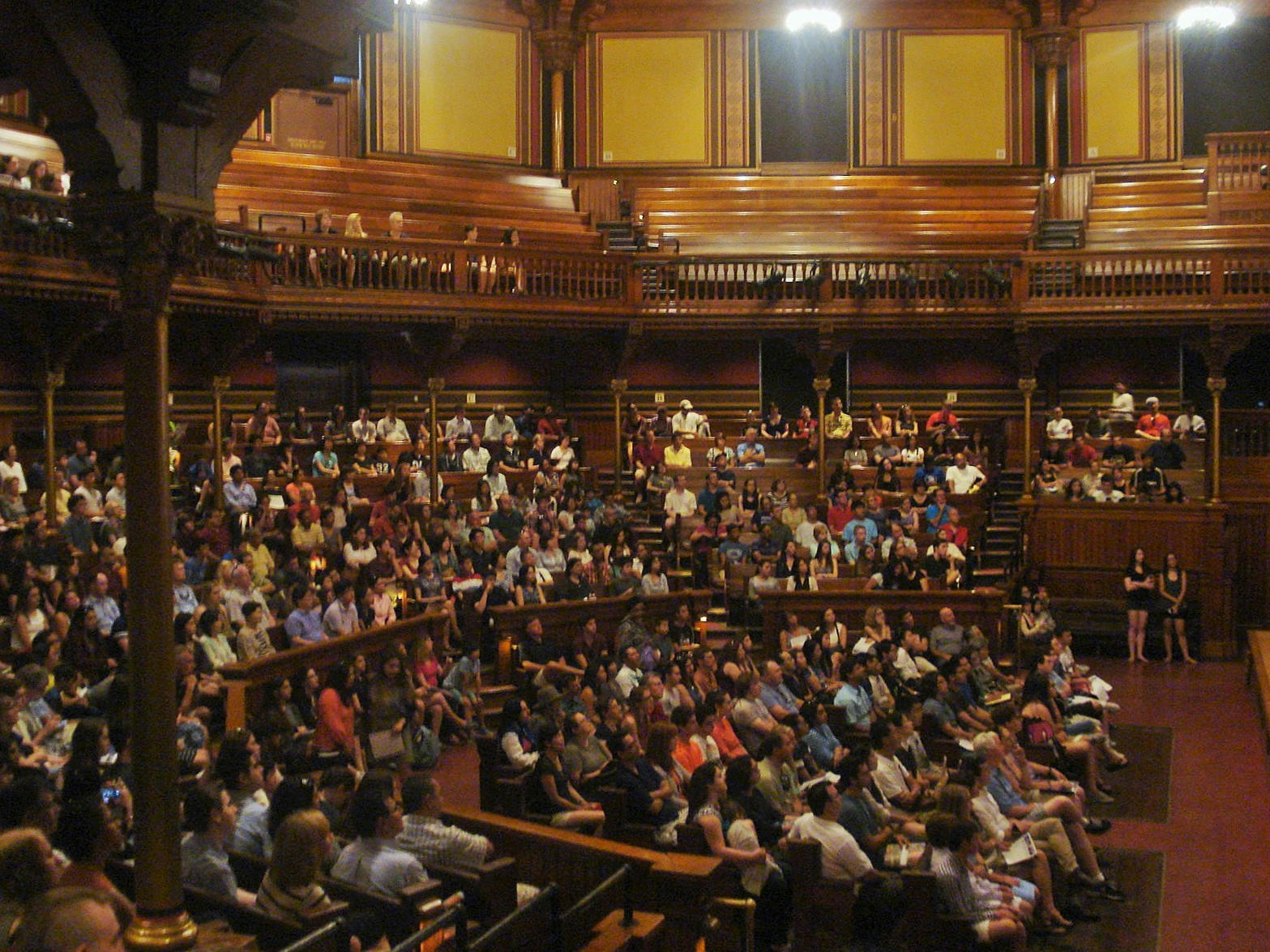 Inside the Sanders Theater
The Memorial Hall was a vast theater filled with high school students and their family members eager to learn about Harvard. Kanoe Williams hosted the information session which expanded on general freshman resources such as residential life, advising, dining commons, student research, study-abroad programs, financial aid, and much more. She also informed us on academic curriculum, the house system (Harvard has 12 upperclassmen houses), class environment, and creating and declaring a concentration. Overall, the orientation was incredibly informative.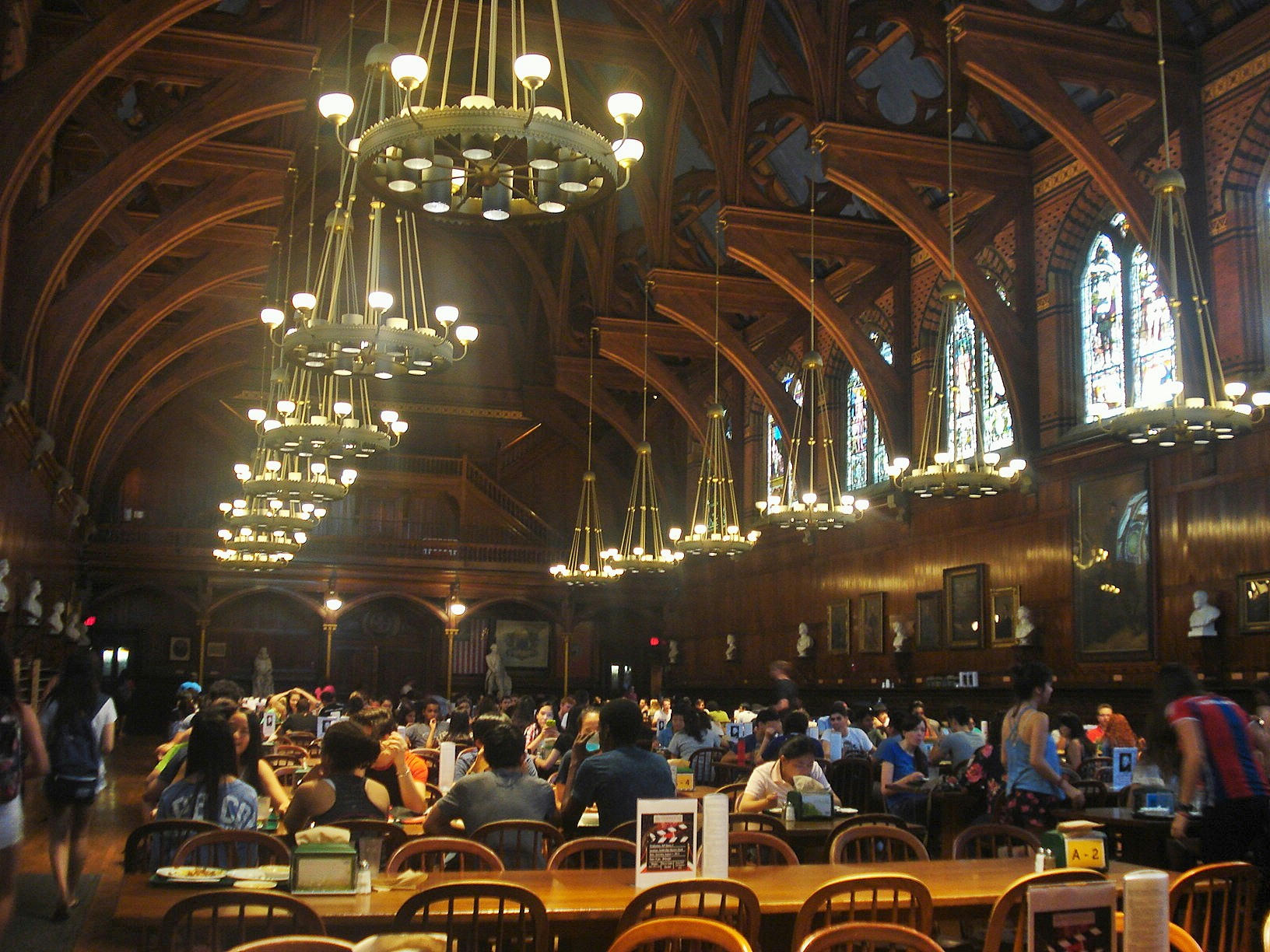 Annenberg Hall: If Hogwarts were real.
As soon as the orientation finished, Ms. Neal and the rest of the cohort were off on a "special" tour of the liberal arts school. Just outside of the main theater, we met Cesar, William, and Kalen, our tour guides. All three of them had just finished their Freshmen year. Cesar was from Costa Rica, Kalen was from Canton, Massachussets, and William -- like us -- was from California! He came from Los Angeles. On our tour, the three of them showed us around the campus, offered personal experiences, as well as provided answers to our many questions regarding Harvard life. Once our official unofficial tour was over, all of us, including the tour guides, gave us access to Annenberg Hall, Harvard exclusive dining hall reserved for Harvard freshmen only! There, we had lunch with a few more people, including Sara, another Harvard student, and Roger Banks, Director of Recruitment at Harvard College Admissions.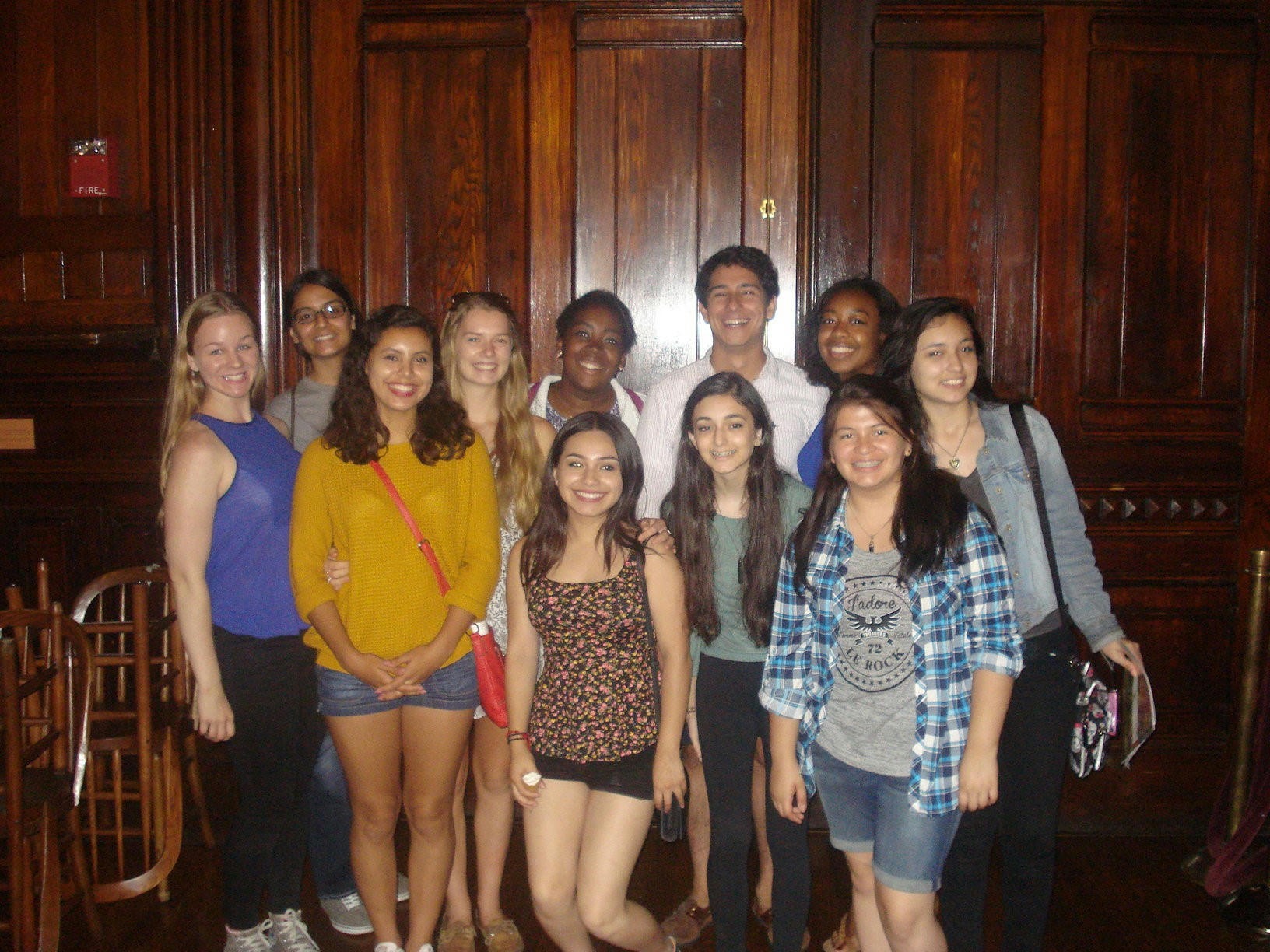 A picture with the extremely welcoming students: Kalen (next to Erin), Cesar, and Sara. (At this point, WIlliam had left.)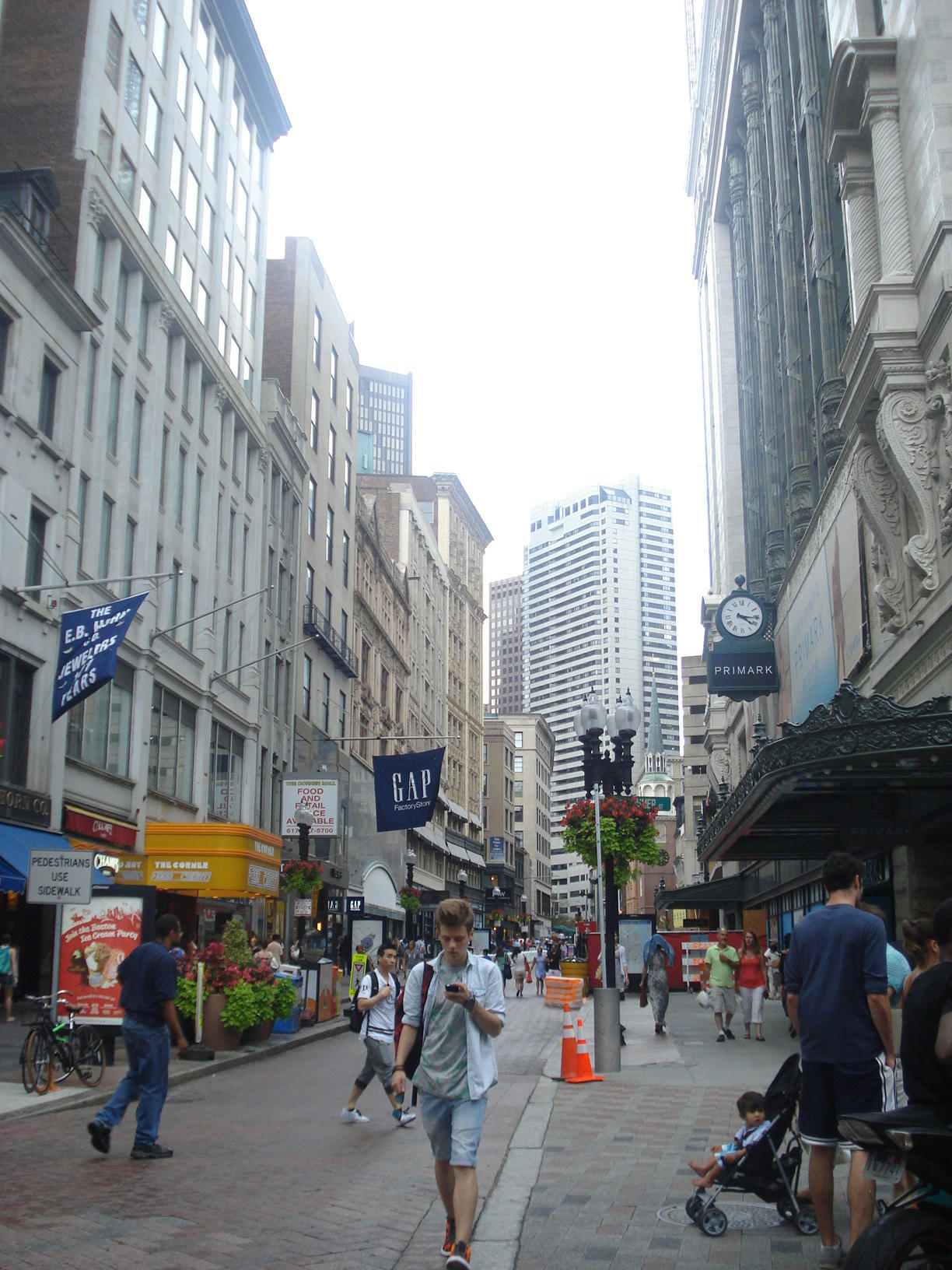 Downtown Boston
After eating and chatting at the dining commons, the group decided to move on and take the time to get to know Boston a little more. Kalen and Sara joined us on our touring of Boston, offering their experience around the area to help us get around. We took the transit and made our way to Downtown Boston. We had initially planned to go on the Duck Tour, which would have taken us though land and water for an extensive Boston tour, but once we had finally arrived at the Science Museum, where the tours were, we found out that they had sold out! We decided to walk all the way back to head to the Boston Common, when suddenly it started to rain! The sky soon cleared up and we were able to enjoy the park and we finally arrived to the dry transit station to head over to the Boston Common.
It was gorgeous! Unfortunately, once we arrived, we had to say bye to Kalen and Sara, thanking them once again for the amazing experience they had provided for us. Once they had left, the cohort stayed at the Common for a while longer, enoying the duck-filled pond, the gorgeous swans, the gardens, the statues, and much more.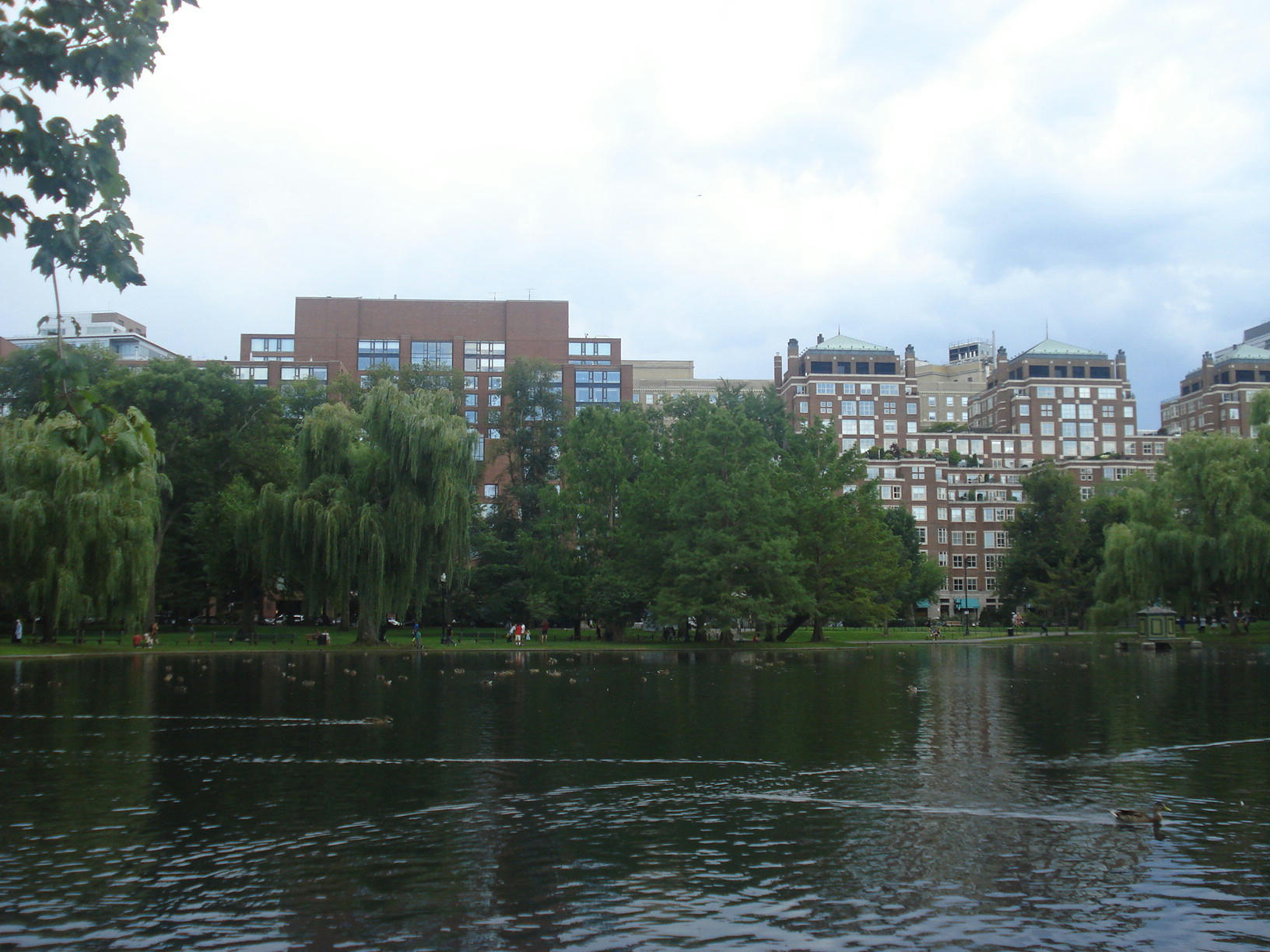 The duck pond!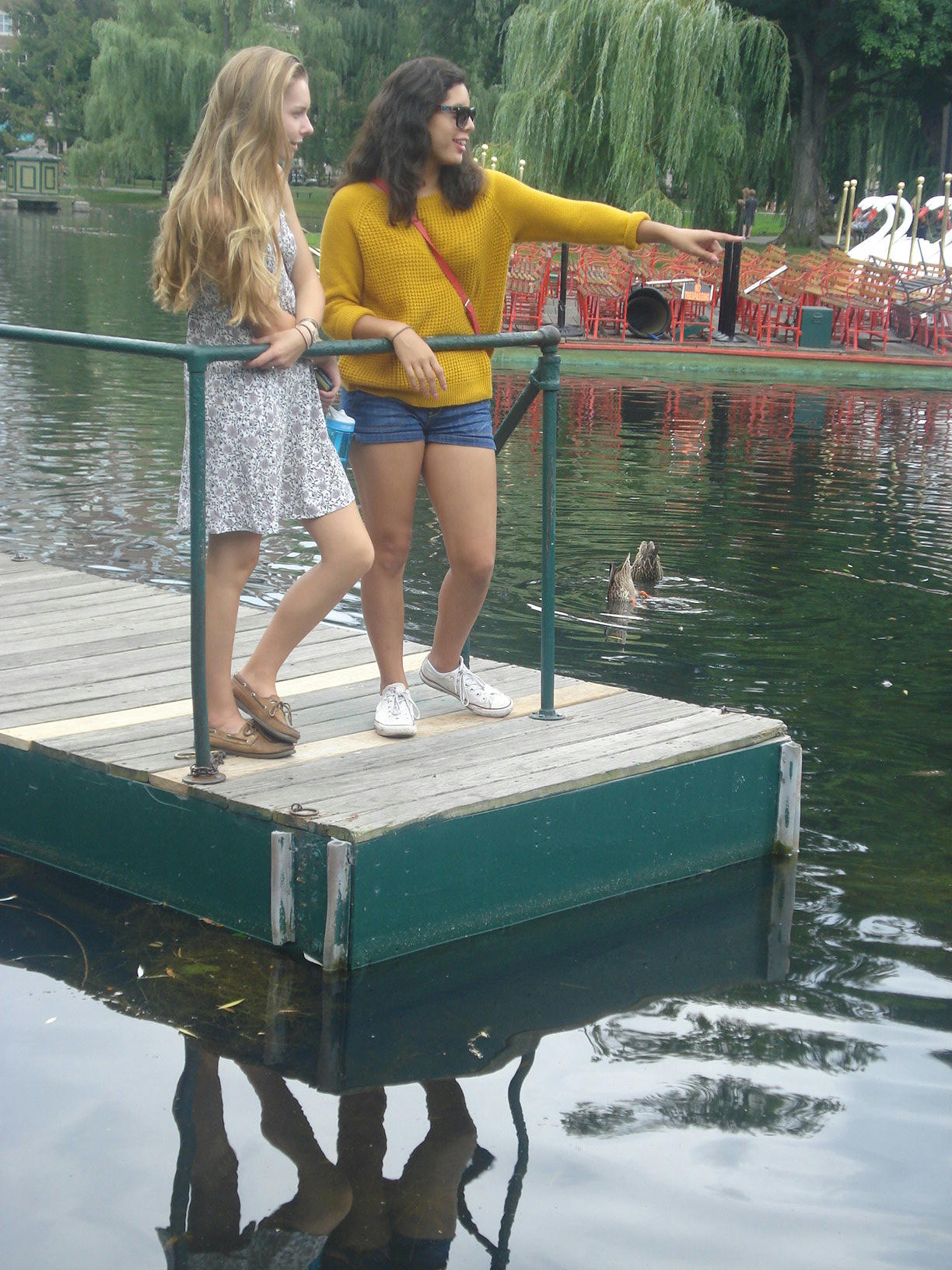 Erin and I enjoying the native duck life.
After getting our fair share of Boston, we decided to go somewhere to eat. We walked around Boston for about an hour, searching for somewhere to eat. Unfortunately a lot of places were closed. Tired and hungry, we took the transit back to Harvard Square and decided to eat at the hotel restaurant, called Nubar. The food was amazing! Everyone ordered delicious, quality food. I had ordered the smoked chicken sandwich with fries. Overall, while it was a chaotic day filled with a hardcore amount of walking, I can say that I definitely got to know Boston and Harvard, as well as received a delicious dinner!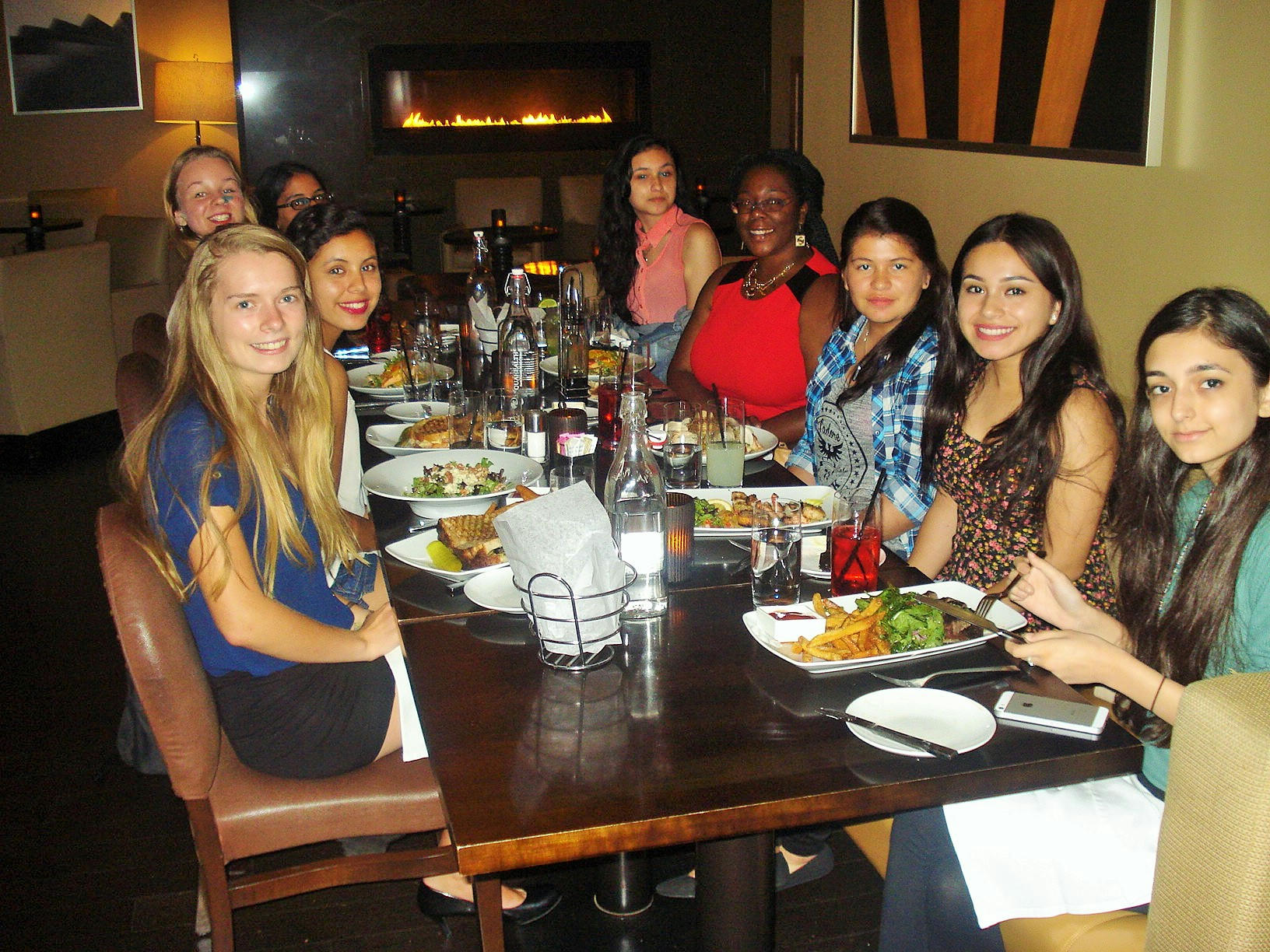 Definitely not the Ratty!
More of the gorgeous Downtown Boston!